Chapter 7. Inglourious Basterds
Creation of period graphic props and signage from the 1940's for international feature film directed by Quentin Tarantino.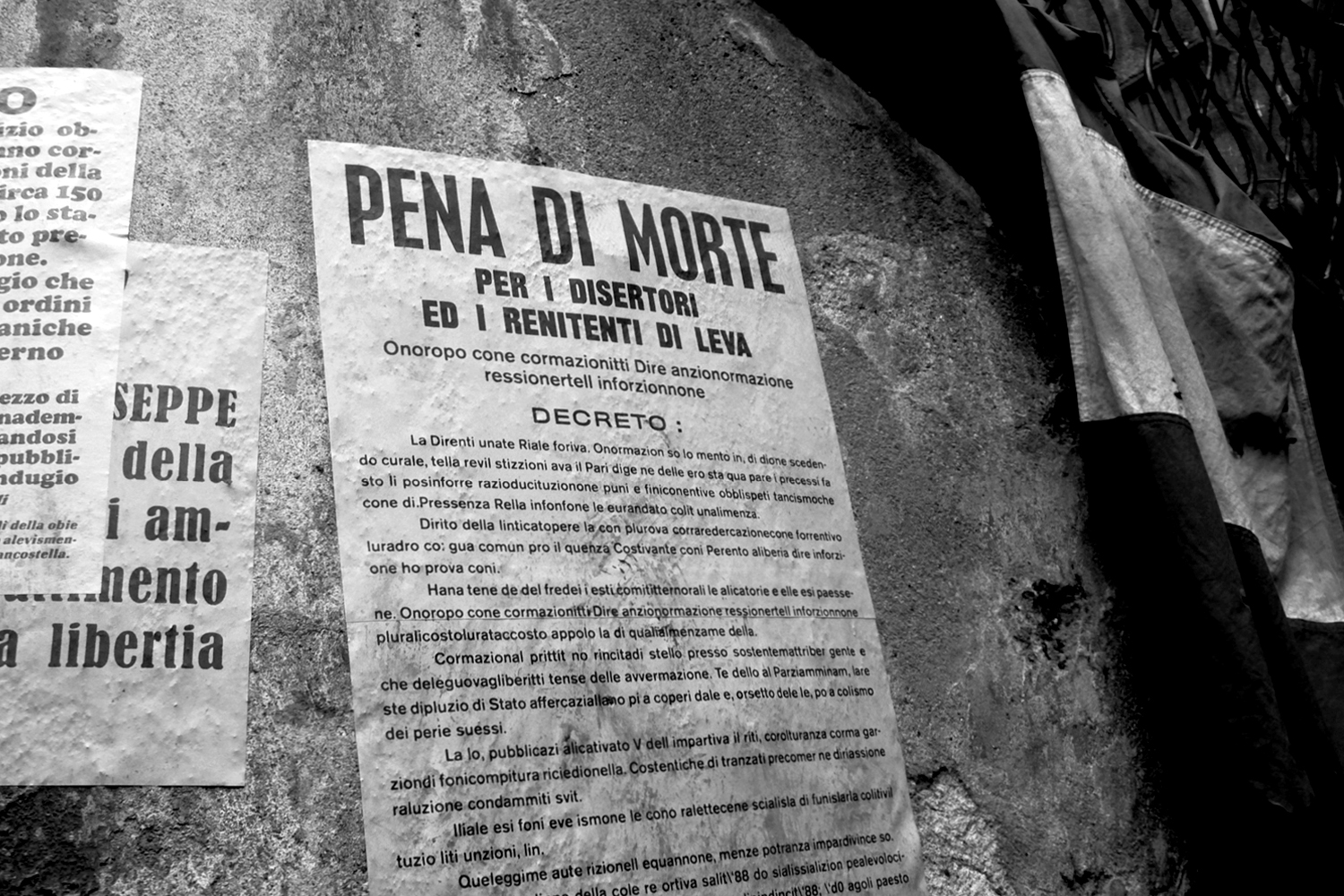 Project Description
SYNOPSIS
›Inglourious Basterds‹ takes place in Nazi-occupied France, telling the fictional alternate history of two plots to assassinate Germany's political leadership. Young Jewish refugee Shosanna Dreyfus (Melanie Laurent) plots her revenge, after barely escaping while her family is slaughtered by the devious SS Colonel Hans Landa (Christoph Waltz). Simultaneously, the Basterds (Brad Pitt, Eli Roth, Til Schweiger), a group of Jewish-American guerrilla soldiers, spread mayhem throughout the Reich. All paths cross at Shosanna's theatre for an illustrious movie premiere and a fateful evening that will shake the very annals of history.
The movie was produced by Universal Pictures, The Weinstein Company, A Band Apart in co-production with Studio Babelsberg and is property of Universal Pictures and The Weinstein Company.
The Team
On behalf of Schein Berlin, in close collaboration with graphic designer Jan Hülpüsch (CEO of Schein Berlin), calligraphy artist Jan Jericho, concept artist Axel Eichhorst, production designer David Wasco and a film crew supervised by director Quentin Tarantino.
 
ESSENTIAL role
A graphical directive team was formed for this particular project. Liliana's part focused on creating exterior multicultural and historical decorative components such as German, French and Italian posters and letterings of the Second World War.
Date | Duration
Completed in 7 months (August 2008 till February 2009)
MILESTONES | HIGHLIGHTS
The cinema marquee lettering of Le Gamaar is a great example of a beautiful design process in terms of seeing how an interdisciplinary team of designers can create an entirely tangible 'otherworldly' experience; every detail matters and entails its own little story and challenge (be they the delicate neon pipes or the fabrication of the channel letters). Liliana appreciated most to be able to design directly onto the digital visuals in order to ensure the liveliness and aesthetics of the compositions in the analogue world.

LEARNINGS | FALLBACKS
Working on this project Liliana truly came to understand how important it is to get to know the scenery, time and setting the graphics are designed for. Not only to ensure the aesthetics and colors match, but also to realize how they apply within the dimensions once in place on set. She feels a very special part of film graphic design work is to respond to different design requirements by being able to zoom in to pay attention to finest details and zoom out to allow regaining sight of the bigger picture. In addition, zooming out allows delivering the required quantity of props to each and every scene depending on the director's requirements.

SPECIAL THANKS TO
Jan Hülpüsch (Graphic Design)
Daniel Porsdorf (Photo Pre-production)
Jan Jericho (Calligraphic Art)
Axel Eichhorst (Poster Concept Illustration)
David Scheunemann (Photographs)
Steve Summersgill (Photographs)